Ho un buonissimo presentimento riguardo a questa lettura, specialmente perché una delle blogger inglesi che seguo più assiduamente ne ha parlato davvero bene e l'umorismo presente all'interno del romanzo sembra essere proprio il genere che amo.
Questo libro l'avevo adocchiato prima ancora che venisse data la notizia della sua traduzione, ma sebbene disponibile in italiano ho deciso di optare per la versione originale come avevo già deciso in precedenza.
Chi

b

en

c

omincia... è una rubrica ideata da Alessia

del

blog Il profumo dei libri. Ad ogni appuntamento viene presentato l'incipit di un libro - già letto, in lettura o da leggere - in modo da aiutarci a capire se il libro merita la nostra attenzione.

1.

Prendete un libro qualsiasi contenuto nella vostra libreria


2.

Copiate le prime righe del libro (possono essere 10, 15, 20 righe)


3.

Scrivete titolo e autore per chi fosse interessato




4.Aspettate i commenti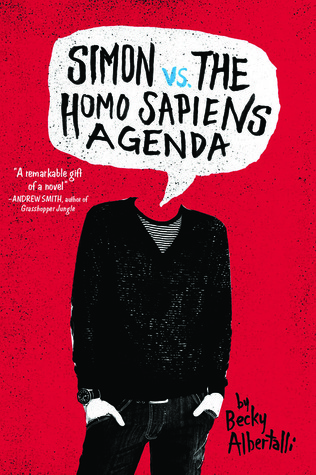 It's a weirdly subtle conversation. I almost don't notice I'm being blackmailed.
We're sitting in metal folding chairs backstage, and Martin Addison says, "I read your email."
"Earlier. In the library. Not on purpose, obviously."
"Well. I used the computer right after you," he says, "and when I typed in Gmail, it pulled up your account. You probably should have logged out."
I stared at him, dumbfounded. He taps his foot against the leg of his chair.
"So, what's the point of the fake name?" he asks.
Well. I'd say the point of the fake name was to keep people like Martin Addison from knowing my secret identity. So I guess that worked out brilliantly.
I guess he must have seen me sitting at the computer.
And I guess I'm a monumental idiot.
È una conversazione stranamente discreta. Quasi non mi accorgo che sto venendo ricattato.
Siamo seduti su delle sedie pieghevoli di metallo dietro le quinte e Martin Addison dice, "Ho letto la tua posta."
"Prima. In biblioteca. Non di proposito, ovviamente."
"Hai letto la mia posta?"
"Beh, ho usato il computer dopo di te," dice "e quando sono entrato in Gmail mi è apparso il tuo account. Probabilmente avresti dovuto fare il logout.
Lo fisso interdetto. Lui picchietta il piede contro la gamba della sua sedia.
"Perché un nome falso?" chiede.
Beh, direi che lo scopo del nome falso era quello di impedire a persone come Martin Addison di conoscere la mia identità segreta. Quindi immagino che abbia funzionato alla grande.
Immagino che mi abbia visto seduto al computer.
E immagino di essere un idiota colossale.
(Becky Albertalli - Simon vs. the Homo Sapiens Agenda)